---
Cocktail Gift Sets & Gift Boxes for Delivery
Shop our fantastic range of cocktail gift sets, ideal for any occasion and any special person. Delivery cocktail gift boxes can include Gin, Rum, Whiskey, Martinis, Margaritas, Pina Coladas, Mocktails and more! With the best selling Negroni, Espresso Martini, and Old Fashioned Cocktail gift boxes available - we have something for everyone here at Cocktail Crates.
---
Margarita Cocktail Gift Sets
---
Popular Cocktail Gift Sets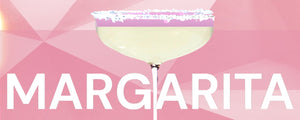 Whether it's a night out on the town, drinks by the pool, or even a quiet night in, the Margarita cocktail is the first choice for any event in your...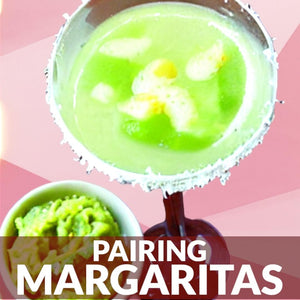 5 Margarita and Appetiser Pairings That Will Rock Your Taste Buds!  Discover the best Cocktail Gift Sets
Exploring the exotic world of Margaritas Are you looking to elevate your cocktail game and create a memorable experience for your next cocktail evening? Look no further! In this blog post,...
Cocktail Crates - the premier destination for Cocktail Gift Sets
Delivering the most delicious cocktail subscription boxes to your door…
Enjoy new cocktails from the comfort of your own home. Cocktail Crates will deliver everything you need to mix up the perfect cocktail. Our expert mixologists work hard to create the most amazing cocktail recipes every month.
At Cocktail Crates, we design and deliver cocktail gift sets and boxes around the UK. We curate some of the most mouth-watering cocktail recipes and create boxes with everything you need to produce your own from your kitchen. The boxes include everything you need, including spirits, flavourings, spices and so on…
Do you want to take cocktail night to the next level? Upgrade your package to include a luxurious charcuterie box, with flavours that are perfectly paired with the drinks, and organic food that is sourced from around the world. Or, if you want to treat yourself to a pamper night, level up to a body and mind kit, which has all the self-care potions you could need for an indulging night in.
Order a one-off cocktail box for a special occasion, or subscribe to a monthly, bi-monthly or quarterly box, so you always have something to look forward to. The perfect excuse for a get-together or date night. Easy Recipes With Mouth-Watering Flavours Artfully Crafted Recipes We artfully craft new recipes for our cocktail subscription boxes. Flavours are masterfully matched up to create a delicious combination of tastes in your mouth. We include classics such as the beloved Espresso Martini, Tequila Sunrise and Margarita, just to name a few. As well as more unique cocktails like Margarita Picante, Negroni Bramble and Pomegranate Martini. There is a recipe for everyone to enjoy. Carefully Sourced Ingredients The ingredients that we use for the subscription boxes are carefully sourced from around the world. We only use high-quality, organic ingredients that will enhance the taste and experience of the cocktails for our customers. This is for all the products we ship out including alcohol, flavourings, beauty products, meats, cheeses and sweet treats. Unique Experience Immerse yourself in the unique experience that Cocktail Crates offers you. Enjoy cocktails from the comfort of your own home using high-quality ingredients. All recipes are easy to follow, and undoubtedly taste better than in your local cocktail bar. Organise a get-together with your friends or family, enjoy a romantic date night or simply treat yourself…
Ideal For Gifts
If you want to upgrade the typical gift of a bottle of wine or spirits, then a cocktail gift is an ideal present. Treat someone in your life to one of our cocktail boxes to show them how much you appreciate them.
How It Works…
Select the cocktail box or subscription that you want. We will ship out the cocktail box to you and will arrive at your door within 5 days. Express and standard delivery are available. Enjoy the cocktails that you create with the box! Follow the easy-to-understand instructions and shake up your creation.
Time for a toast… Cheers
Types of Cocktail Gift Sets
Cocktail Gift Sets
Cocktail boxes provide you with everything you need to create your chosen cocktail. Arrives in beautifully designed packaging and with easy-to-follow instructions.
Mocktail Gift Set
If you want the enjoyment of mixing up your own drinks but want to skip the alcohol part, then a mocktail box is the best option for you.
Margarita Cocktail Gift Set
A full range of premium tequila cocktails, with the Classic Margarita, the sweet Peach Margarita, and the spicy Margarita Picante to name a few.
Pina Colada Cocktail Gift Set
Bring the holiday vibes to your own home with our range of Pina Colada cocktails, with classic rum based drinks in different varieties including Strawberry Pina Colada, Passion Fruit Pina Colada, and the infamous Midori Pina Colada.
Charcuterie Box
Drinks, wine, cheese, meats and snacks - does it get any better than that? Enjoy the well-matched flavours of wines and cocktails with globally sourced food.
Mind and Body Box
Cocktail and pamper nights are the perfect way to detox after a long week at work. Enjoy the beauty potions we send out to embrace some self-love, with a delicious tipple on the side.